After launching our exciting Corporate Retreat offering in the heart of Eryri (Snowdonia) National Park, we were delighted to welcome over 40 employees from a leading aerospace company in January. AerFin, based in South Wales, is a global specialist in providing cost-saving aftermarket support solutions to the aviation industry.
AerFin's CEO, Simon Goodson, said: 'We're here to discuss how we kick off 2023, spend time getting to know each other, do some leadership development planning, and wider planning of how we will execute 2023.'
With Plas y Brenin being nestled amongst mountains, lakes, rivers, and coastlines, we can easily take teams to challenging places and offer real experiences to build resilience, teamwork, and trust. Our Corporate Retreats are a starting point for leaders who are ready to take a fresh look at their organisation and consider how putting people first can create a stronger and more profitable business.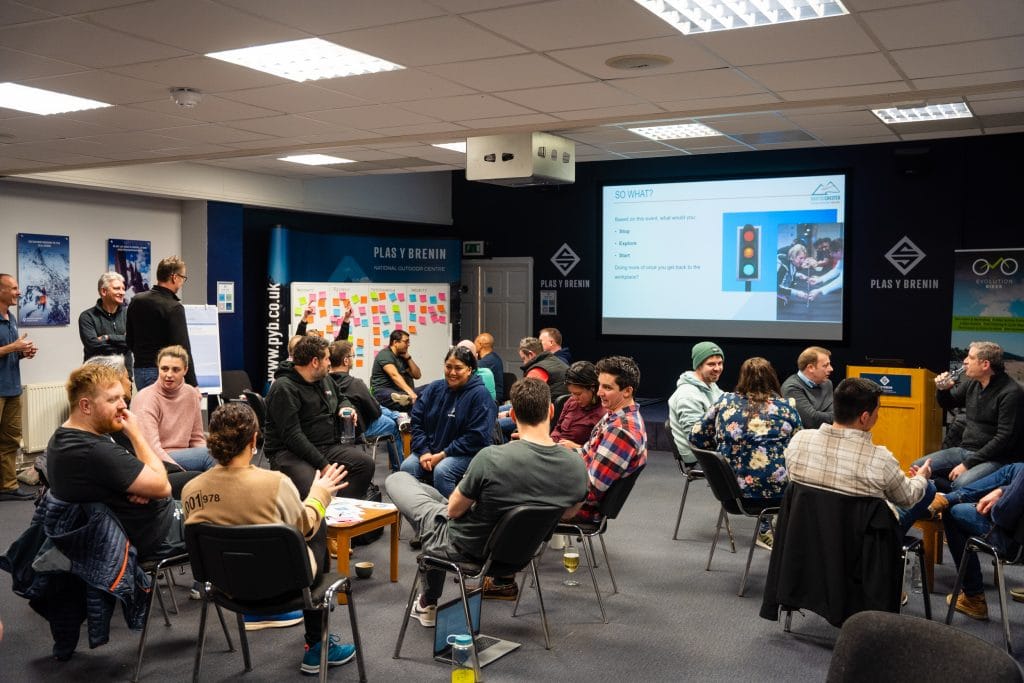 A Program With AerFin's Objectives at Its Heart
Every company is different, meaning our retreats are entirely bespoke. CEO, Simon, shared AerFin's long and short-term goals through a free consultation with our experts. This allowed us to create a program that used the outdoors to meet AerFin's needs.
Martin Chester, International Mountain Guide and AerFin's Retreat Organiser, said: 'We could have done a lot of contrived leadership development and team building exercises, but there's a risk of that being artificial or cheesy. We, therefore, wanted to take the team out of their comfort zone and do some exciting activities in real places, letting all the good stuff happen organically. Plas y Brenin was the obvious choice.'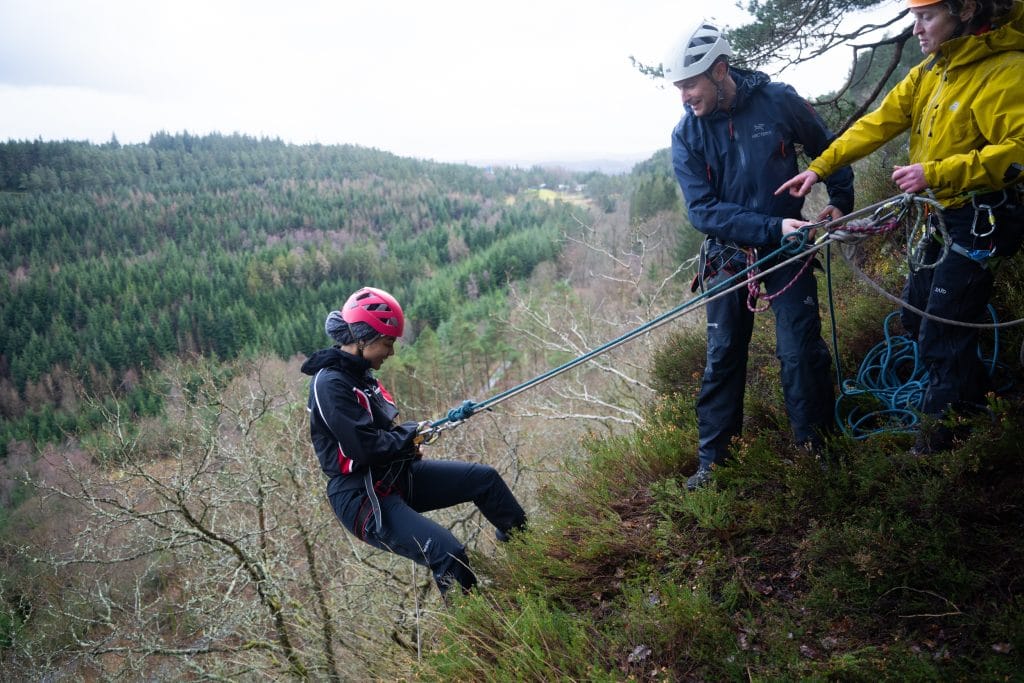 Over the course of the three days, we provided various indoor and outdoor activities to test the AerFin team. This included team challenges to aid teamwork and communication; an abseiling session to enable both teams to work together; a review of the abseil activity against AerFin's principles; indoor climbing and bouldering to build trust; and an inspirational team walk and scramble in the mountains to explore leadership.
A member of the AerFin, said: 'Yesterday, you wouldn't have got me near an abseil tower, but I'm pleased to say I achieved it! I found it interesting and terrifying, but I feel fantastic now. It was a really good experience!'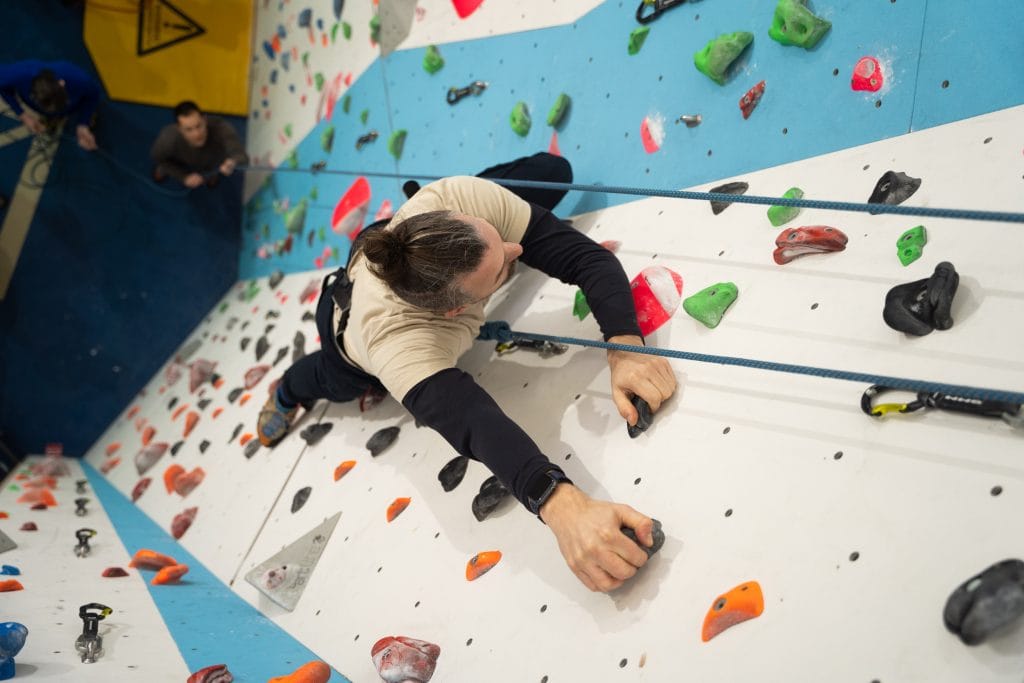 Amidst the activities, we included a series of talks to motivate and educate the teams. This included an inspiring Leadership Talk and Q&A from Deputy Chief Executive Officer at Vertical Aerospace, Harry Holt. We were delighted to welcome Harry to our Main Lecture Room:
'Laying out the direction for your team is pretty foundational. If you don't do that, you are not going to get far. But, if you are able to inspire your team to give more of themselves than they would normally give, then give that discretionary effort. That is the key to unlocking truly extraordinary levels of performance and subsequently, achievement.'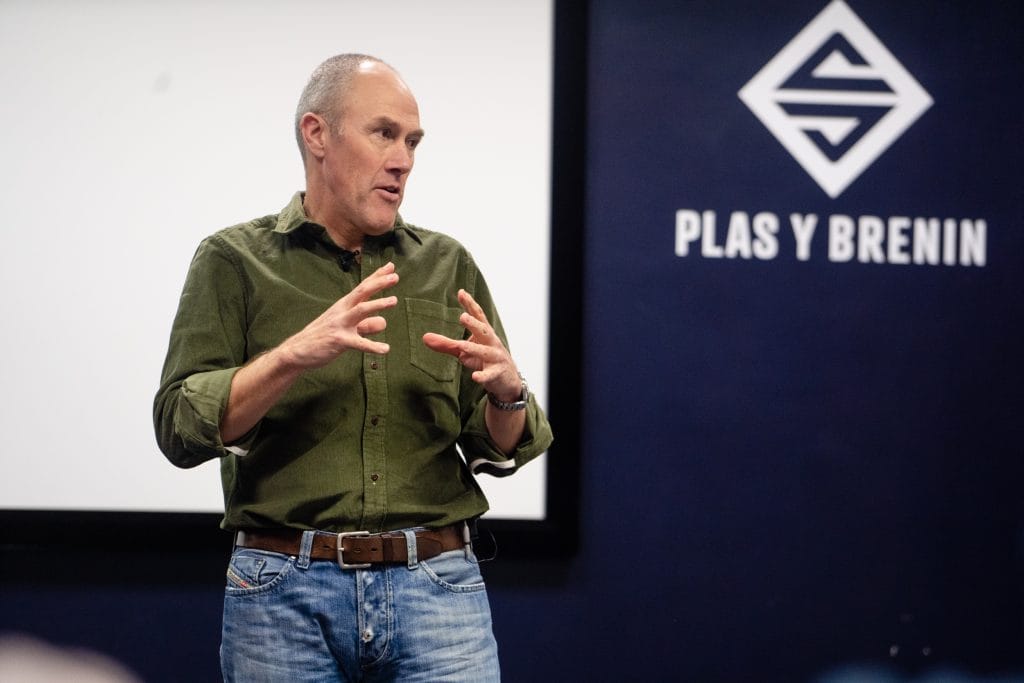 Our Unique Offering
When arriving at the centre, Simon voiced: 'My first impressions of Plas y Brenin were the stunning beauty and serenity of the place. After having a tour, I saw the outstanding facilities and got to meet the incredible staff.'
Our range of facilities are what us make us truly unique. Within a retreat package, we provide everything you need to make your stay convenient and comfortable. With our lake, on-site accommodation, spacious lounge and bar area overlooking Yr Wyddfa (Snowdon), hearty meals, indoor climbing wall, rolling pool, stores, drying room, and stunning venues on our doorstep, we have everything you need all in one place.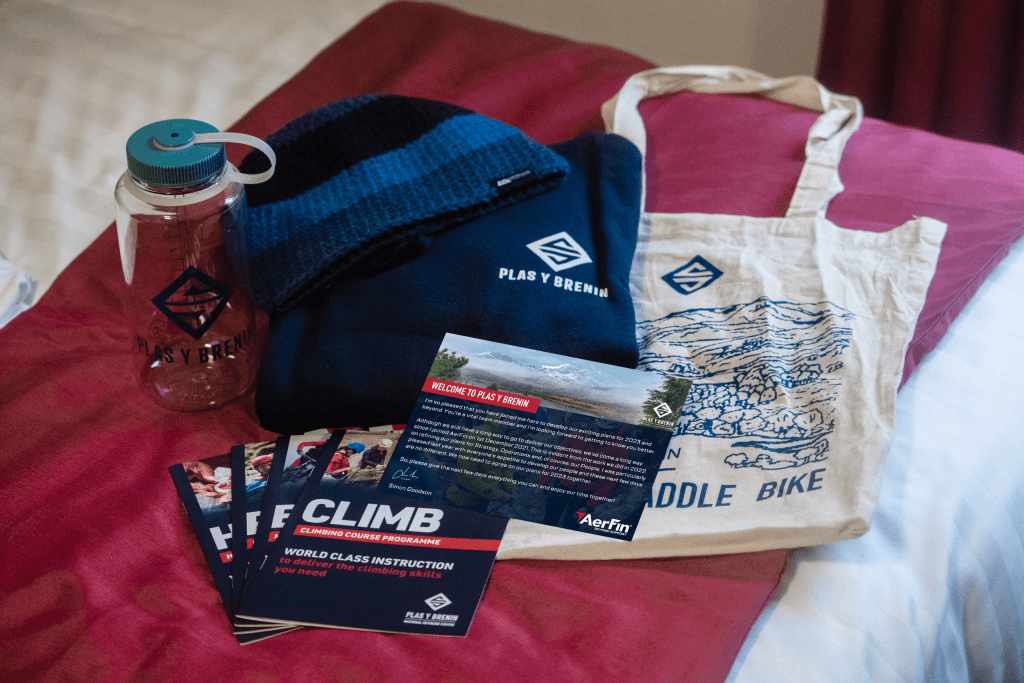 Our world-class instructors also offer a unique experience. Simon voiced: 'The number one comment from the team was about the quality of instruction and the 'quietly supportive' leadership. They all felt incredibly looked after and really appreciated the support'.
The Result
Pete Catterall, Plas y Brenin's Head of Instruction, said: 'We loved working with AerFin and watching them having strategic meetings to then intersperse with their outdoor activities was fantastic. We saw enormous amounts of trust being built between the teams, where you've got one of the Senior Managers holding the rope of another Senior Manager above a huge drop on their abseil. The team's bonding, resilience and communication were brilliant.'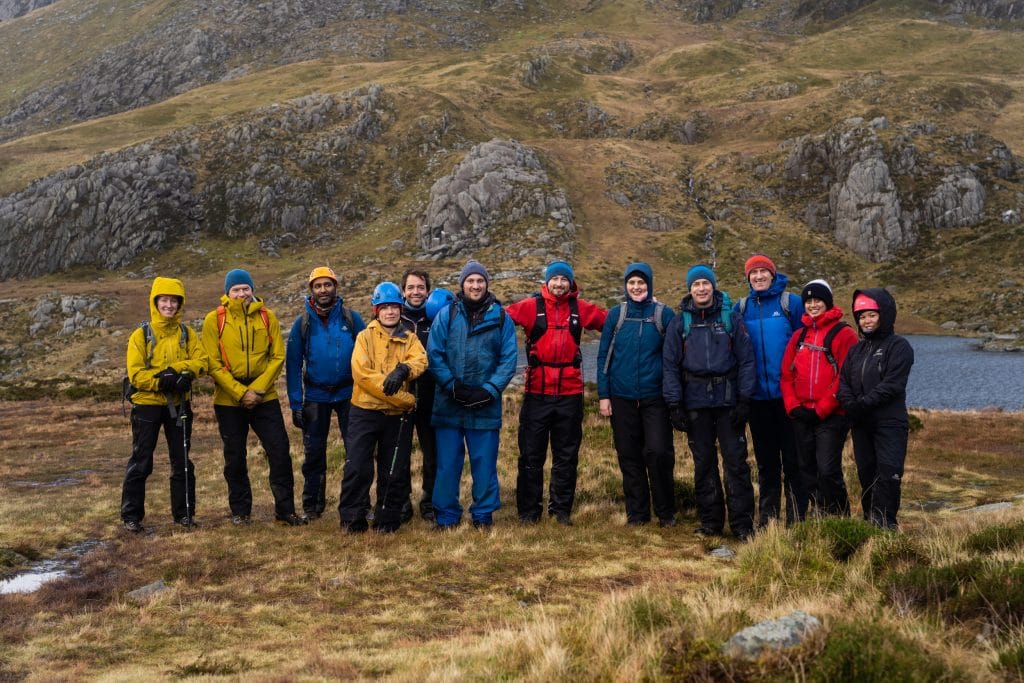 Are You Ready to Advance Your Team?
We are so excited to see this area of Plas y Brenin grow. It's fantastic that companies are now recognising the importance of giving employees the opportunity to connect away from the office. A focus on employee mental and physical health is key to any corporate strategy.
Would you like to bring your team on a journey at Plas y Brenin? Download our Corporate Retreat brochure today or get in contact with our team by calling 01690 720 214 or emailing bookings@pyb.co.uk.
Photo Credit: Jake Webb Photography & Videography