Kendal Mountain Festival is a celebration of outdoor culture, bringing together adventurers, filmmakers and lecturers to inspire more people to explore, enjoy and represent mountains, wilderness and their cultures.
We were delighted to attend this year as the Festival's Official Skills and Training Partner. Our vibrant tipi was based in the heart of the legendary Basecamp Village; a social hub for brands to bring their story to life amongst people that love and cherish the outdoors. Ticket sales were over 25,000, which was up from 20,000 last year with a brilliant broad reach of disciplines within the outdoor industry represented.
Following an amazing weekend, we want to thank the incredible people that made it happen.
Bringing Our Tipi to Life
Whilst our cosy tipi was by no means our instructors' natural environment, it gave us the perfect platform to capture our passion for the outdoors. It was a place where we could catch up with old friends and make new ones. Shout out to Alex from Covered in Style for supplying our wonderful tipi and Colin Holden Design for creating such a magical space.
No details were missed, from the foliage and slate archway to the hanging lit-up kayak. We used an array of colourful kit provided by our lovely sponsors to dress the interior. Thank you to Mountain Equipment, Peak, Scarpa, Petzl, DMM, Fjällräven, O'Shea, Edelweiss, Deuter and Evolution Bikes.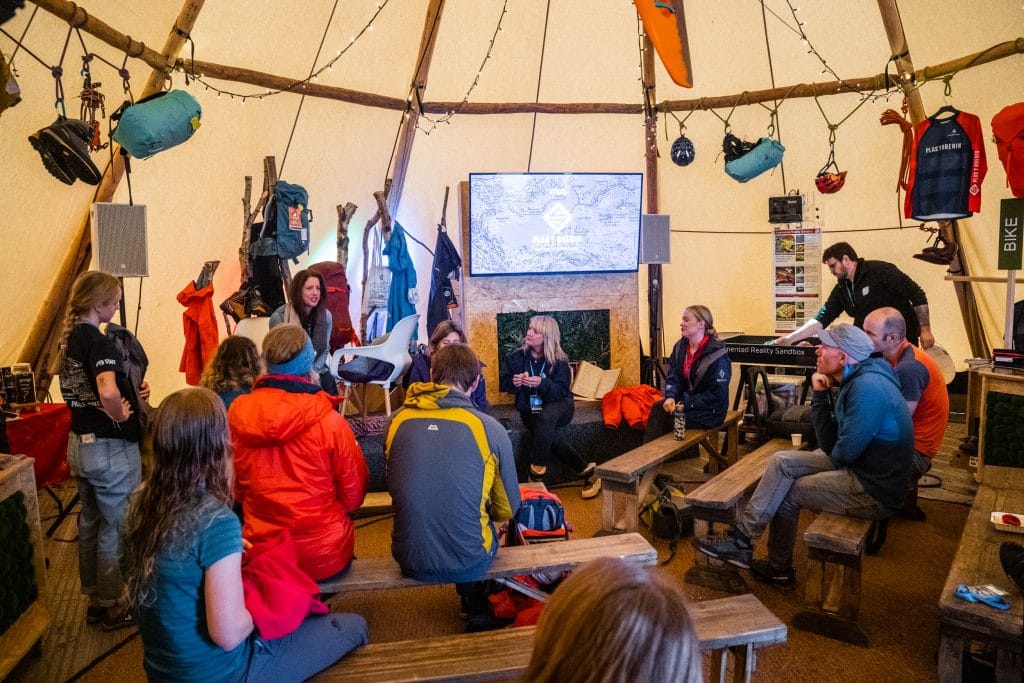 Our Talented Speakers
With the help from our qualified instructors, Mountain Equipment athletes and other external speakers, we provided our top tips on how to plan anything from your first solo adventure, weekend camping trips with the family, to bigger expeditions abroad.
A massive thank you to Jake Webb for capturing the whole event and to all of Friday's speakers: